An award winning boutique agency with a Nordic twist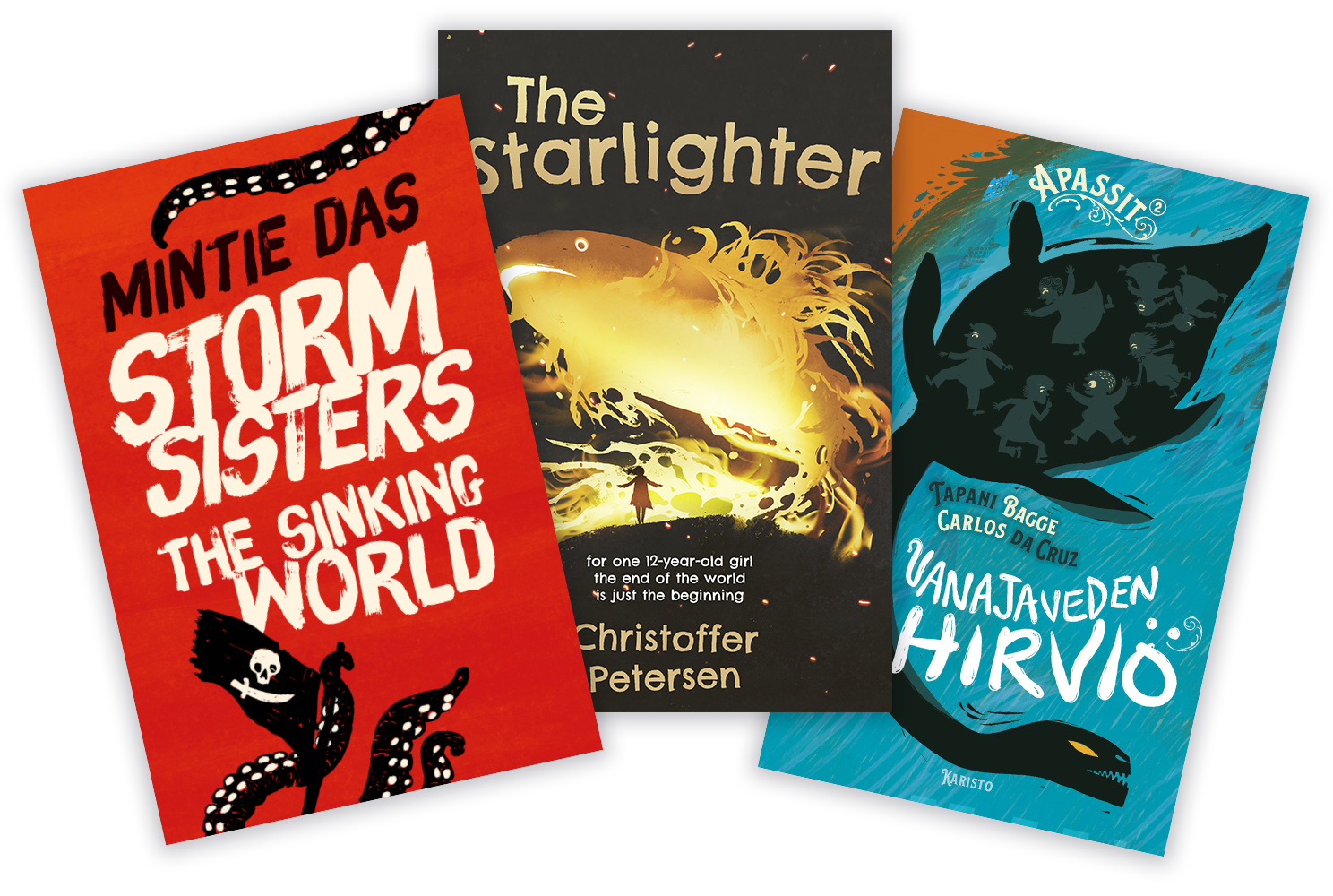 A diverse slate of books that range from board books to literary fiction.
We discover, develop, create and package original books and comics with the potential to build multimedia franchises around them.
Our Catalogs
Ferly's carefully curated catalog features a wide range of books and popular licensed brands from all over the world. We are seasoned storytellers who specialize in finding emerging voices with a rare and cultivated expertise in the Nordics.
Download our latest catalogs here:
Creating stories.
Building worlds.
Adding wonder.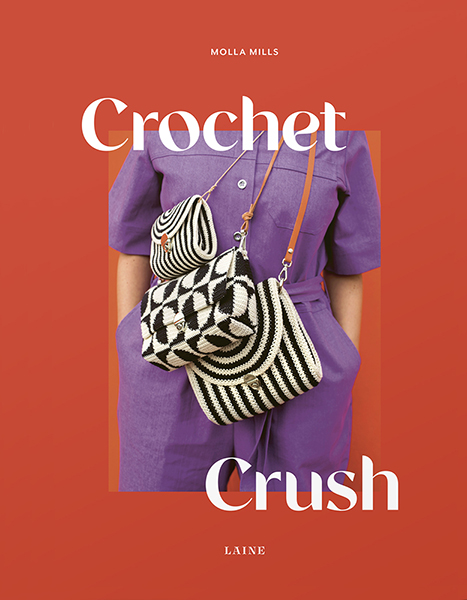 Molla Mills
Crochet Crush
Timeless fashion and modern practicality are the starting points for Molla Mills' Crochet Crush. The 23 crochet patterns include both home decor and accessories, making everyday aesthetics accessible to everyone. The designs have been inspired by the colours of flowers, the moods of past summers, as well as Brooklyn's neighbourhoods.
Crochet's compact and sturdy fabric is best suited for wear-intensive things such as carpets and bags. This book is a collection, so you can combine patterns and vary the colours to your liking.
Instead of ready-to-buy, Molla encourages her readers to make their own pieces with quality materials and enjoy the slow process. The mind calms down as soon as the first chain loop is crocheted.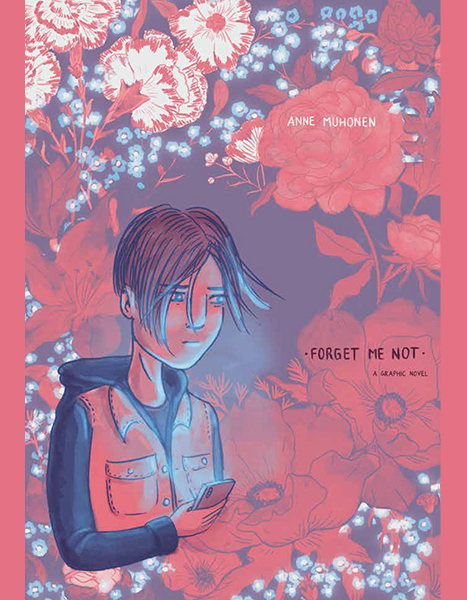 Anne Muhonen
Forget-Me-Not
A beautiful tale about a florist who reluctantly takes a teenage intern to her flower shop. As they slowly get to know each other, they realise they might have more in common than they first thought, and the florist has to confront her own past.
Hilla works in a flower shop. She enjoys her work amidst beautiful flowers and lets customers visit the flower shop like a library, sensing colors and scents. When her ex, who works as a school counselor, asks Hilla to take in Eero, one of his students, as an intern, she reluctantly agrees.
Looks like Eero's life is not going anywhere. He hangs out with the wrong crowd and his parents do not seem to care. However, the two develop a warm and meaningful bond between them when they begin to realise that they are not that different after all.
With beautiful art and careful nuances Anne Muhonen is able to highlight a the characters' vulnerabilities. Forget-Me-Not is a beautiful story about the importance of being seen and noticed. Everybody needs someone to trust.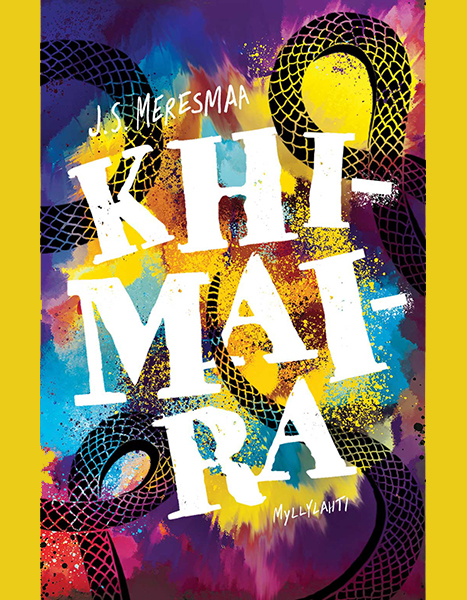 J.S. Meresmaa
Khimaira
Sara, a 19-year-old Russian Finn, has a passion for photography and Anna Akhmatova's poetry. She drives a vintage motorcycle and has just taken the admissions test for medical school. Sara has a new girlfriend, Iina, who is also Sara's ex-boyfriend's girlfriend. Is it complicated? Maybe a little, but when wouldn't life be.
The fact that Sara has not told her conservative parents about her lesbian or polyamorous arrangements does not make things any easier. She is already taking first steps towards independent life. And while her new home is beautiful, an emptiness echoes inside it, taking up more and more space inside Sara day by day. She feels like standing on the edge of an abyss. What will be revealed when the silence is finally broken?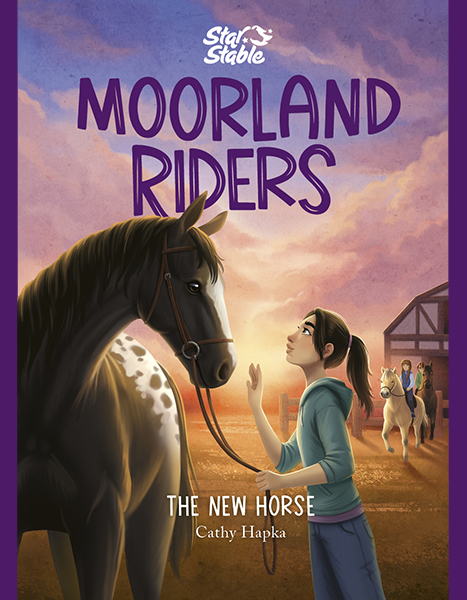 Star Stable: Moorland Riders 
The New Horse
Join a group of horse loving girls through the ups and downs of friendship and stable life! For Layla, Nikki, Astrid, and Ivy, the rustic and lively Moorland Stables is their second home. Through the Moorland Riders stories, these four friends bond with horses, test their equestrian skills, solve local mysteries, and explore the island of Jorvik, while also dealing with the pressure and challenges faced by the tween girls of today.
Moorland Riders is a horse book series set in the Star Stable universe, inspired by the successful horse adventure game Star Stable Online and the bestselling Soul Riders novels. Written by equestrian fiction author Cathy Hapka, Moorland Riders is a contemporary take on horse book classics like "The Pony Club" and "The Saddle Club."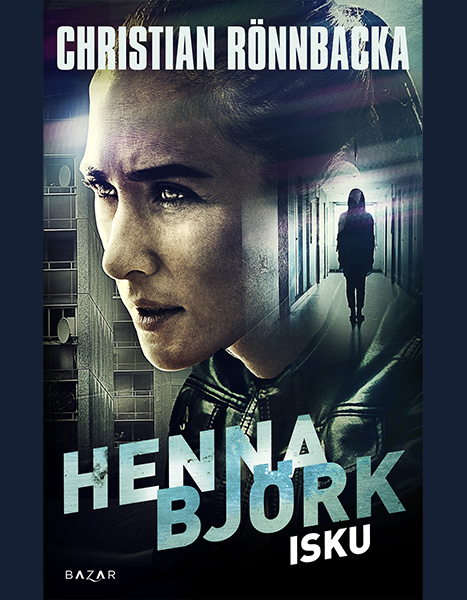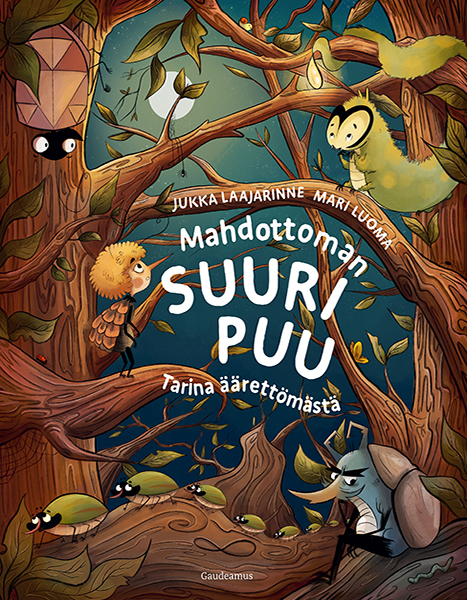 Jukka Laajarinne and Mari Luoma
The Impossibly Big Tree
When the Queen sends the members of the Mind Hive off on an expedition, they include among them Itty-Bitty, the littlest one of all. Together with Erm the Inchworm she will meet wonders that send her head spinning. Some of them are even a little scary.
The Impossibly Big Tree weaves together mathematical and philosophical ponderings on infinity into a hilarious adventure. 
Devised in collaboration with experts from the Science Education Centre of the University of Helsinki, the children's nonfiction series encourages readers to think creatively and independently. Aimed at six- to nine-year-olds, the beautifully illustrated books also offer food for thought for older readers.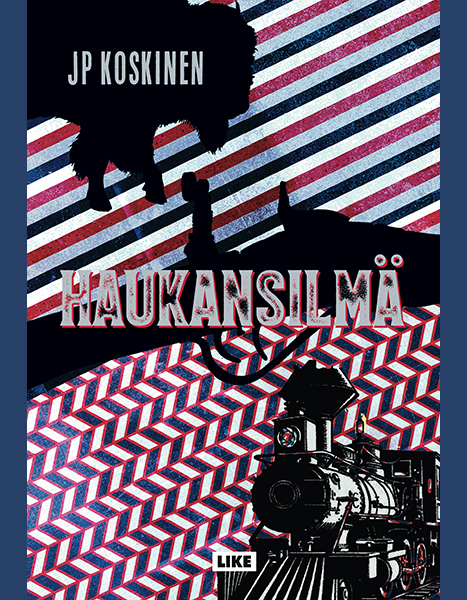 JP Koskinen
Hawkeye
Dances With Wolves meets Blood Meridian in an adventure story from the master of the historical novel.
A family leaves Finland behind in the 1860s and sails across the seas to America in search of happiness. In a country divided by the Civil War, work is hard to find, and the family sets out to inhabit the great prairies of the West. The West is even wilder than they think, and soon the family's son George disappears into the night.
The novel takes the reader through an era in which the old way of life is slowly giving way to a new America. The story binds together the history of the settlers, the Indian Wars and the bustling life of the border regions.
Hawkeye is an immersive and entertaining adventure story. It describes the lives of new settlers and Indians, as well as the growth of a Finnish immigrant boy as an invincible warrior and pacifist. At the same time, it reveals how ruthlessly the indigenous habitats and nature were destroyed and how the greed of man had no limits.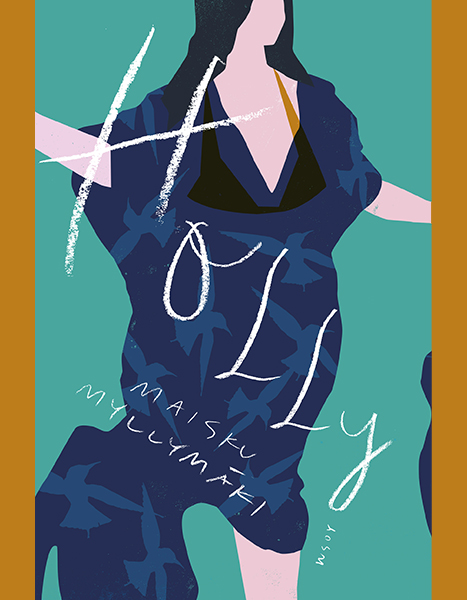 Maisku Myllymäki
Holly
Holly is an impressive and atmospheric debut novel about two women trapped in a spiderweb of attention seeking, secrets, and shame.
Eva, who works as a journalist for a nature magazine, arrives on an island in search of a rare bird. She doesn't know Holly, the woman who made the sighting. As she walks the island in search of the bird, focus gradually begins to turn on the two women and their relationship. Why does a renowned actor live on the island alone? And is Eva looking for something more than a bird on the island?
A week on the island with Holly will transform Eva's life forever.
Holly is a hypnotising and fervent novel about two very different women and a psychological suspense story about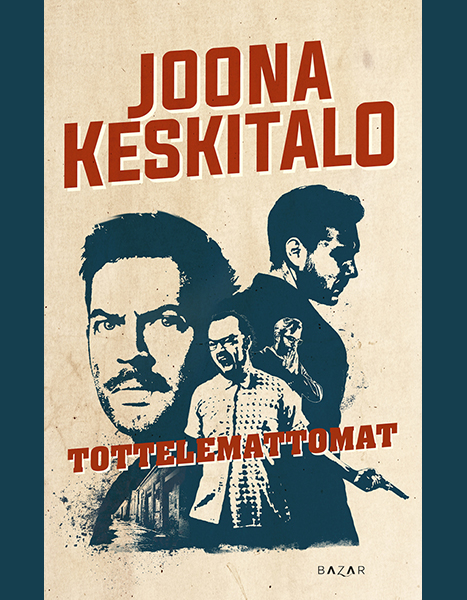 Joona Keskitalo
The Disobedient
A highly addictive story of a ruthless climb to the top of the drug game.
In the recession-era Finland of the nineties, Pete, Max, Jesse and Jonas were known as The Company. They made pocket money by selling homemade pins and t-shirts, and, eventually, tobacco. After school they parted ways …until twenty years later two of them meet by chance and their new business sees the light of day. They quickly realise that drug trafficking in Finland is astonishingly rudimentary. The quartet put all their marketing, branding, and logistics skills to use and find new ways to effectively promote, sell, and distribute drugs on the dark web. The Local Dealer Company is born. However, there are other dangers in the drug trade than the unpredictability of consumer behaviour – the Russian mafia, for example. It is a long climb to the top of the drug trade. Always watch your back and never forgive.